If you want to set a particular exercise as a Favourite to enable you to access it quickly later, select the grey star button 

 that you see in the exercise menu bar.  A gold star indicates that it is a favourite exercise.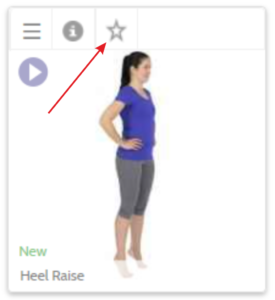 To find your favourites, click the star button to the right of the filter bar in the upper part of the Exercises page (see image below).